THE TRANSFORM WEIGHT LIFTING PROGRAM
The Transform weight lifting programs are computer calculated, individualized exercise programs which use the most up to date and effective training principles to obtain ultimate results and accommodate the life-styles of everyday people ranging from the housewife to the most competitive athlete.
The Transform weight lifting programs were designed by 1-Workout Delivery's kinesiology expert (definition: how muscles, joints, and connective tissue move, and respond during various types of exercise), and physiology expert (definition: how the body reacts to different types of exercise).
With ten years of study on our clients, pupils, and ourselves our main objective was to tone or build the body and increase strength in the shortest amount of time.
We succeeded. In only 8-10 weeks all individuals tested on the programs combined with a sound food program saw a complete transformation to their overall physique and strength. In their own words "The results are amazing in the amount of time you actually train".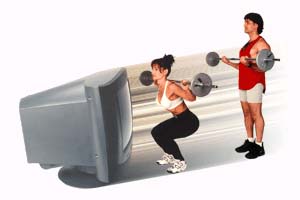 Click the links below to see what each program will accomplish and which one is best suited for your specific goals.
Any questions GO TO Q AND A
Light Weight Lifting Programs for Toning
Medium Weight Lifting Programs for Toning
Heavy Weight Lifting Programs for Building
Heavier Weight Lifting Programs for Building
Heaviest Weight Lifting Program for Building