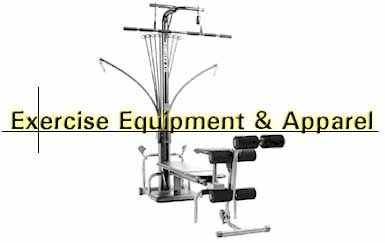 1-Workout Delivery tests all exercise equipment before including them in it's product line, there is a rating from 3-4 stars for each equipments performance. 3 stars meaning good, & 4 stars excellent.
1-Workout Delivery's Apparel line is durable 100% cotton preshrunk and 50% polyester, 50% cotton clothing to assist you in your easiest to most strenuous workouts.
EXERCISE EQUIPMENT
1-Workout Delivery carries unique and extremely effective exercise equipment that will improve your workout from 50% to 100%.
All equipment is tested and approved by are trainers before being included in our product line.
---
EXERCISE APPAREL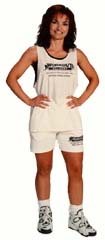 Since 1-Workout Delivery believes in carrying all areas of health and fitness products for its customers, we have our own apparel line. Everything you need to get a complete and effective workout.
All 1-Workout Delivery apparel is made of 100% cotton, and is completely machine washable.