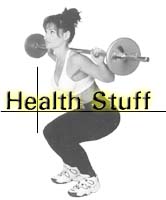 1-Workout Delivery believes in rewarding our customers for making us the most visited Workout Site.
You will find Free, Discounted Items, Tips, Specials, New Products, News, and Contests to thank you for visiting and supporting our site.
BODY TRANSFORM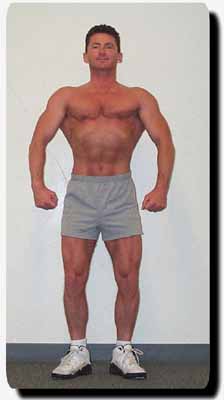 Each month we will be showing the changes of a customer that has been using our products or services.
As you see the changes each month and would like to contact this person to get information on what they have been doing, they will be supplying their e-mail address or phone number for your convenience.
Check in each month to see the next set of photos and changes.
Go to BODY TRANSFORM
---
We Want Your New and Different Exercise Equipment Devices
If you have a new and different exercise device, we want to know.
Send us a description and photo if available.
If we like it, we will include it in our exercise equipment product line.
This is a win-win situation. If we like it we will buy from you and your new exercise product will be seen by millions.
Go to NEW EXERCISE EQUIPMENT
---
FREE
Eat Anything On-Line Food Program

You can eat whatever you want, but as the weeks pass you will be changing your eating habits without even noticing, but still eating anything you want.
This is done by a gradual week to month food transition.
We are providing this food management program FREE OF CHARGE to get your feedback on it.
Go to EAT ANYTHING
---
10% OFF YOUR NEXT ORDER FOR YOUR BIRTHDAY!!
---
TRAINER TIP OF THE MONTH

---
Lisa's New Contest Photos

---
BEST BODY CONTEST

Send in your full body photo, if your picked, you receive a free health product! & your perfect physique displayed all month long!
To view go to BEST BODY CONTEST
To view go to BEST BODY PHOTO
---
FREE STUFF
Happy Birthday Donna Dempsey!

Go to FREE STUFF to receive it. Each month we pick a birthday winner.
To enter go to FREE BIRTHDAY GIFT and give us your name, d.o.b., & e-mail.
---
BEST BODY PART CONTEST


Send us a photo of your best body part, chest, butt, legs, back, abs, or arms.
The winner receives a free health product! & your winning body part shown in all it's glory! Chest & Butt can be bare, but please no genitals.
To view go to BEST BODY PART CONTEST
To enter go to BEST BODY PART PHOTO
---
NO RETAIL PRODUCT
Flax Seed Oil $10.95

Retail price $21.95
We pay $10.95
You get it at our cost!
Studies have shown that Flax seed oil caused an increase in calcium absorption from the gastrointestinal tract, which can help in the prevention of osteoporosis.
Go to NO RETAIL PRICED ITEM for info.
---
HEALTH SPECIAL
25% off CLA 1000

To the person looking to add more muscle and drop body fat, CLA is a unique discovery that will make accomplishing this feat easier and faster.
Go to HEALTH SPECIAL for info.
---
NEW STUFF
Sportbell

Sportbell: You will enjoy your workout routine with a product that works as great as looks. The patented turbo-lock technology takes a traditional dumbbell to a whole new level. 10 sets of dumbbells in one neat package.
Go to NEW STUFF for info.