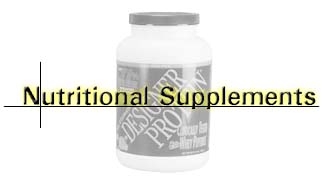 Since 1- Workout Delivery tests all supplements before including them in its product line, there is a rating from 3-4 stars for each supplement or combination of supplements performance and results. 3 stars meaning good, and 4 stars excellent.
Since every person has a different chemical make-up, our ratings may be above or below yours, therefore a good rating can become a excellent rating for you or vise versa.
---
EGG PRO PLUS
Due to Ast Research discontinuing Egg Pro Plus--
We will will no longer be carrying it at this time.
We will let you know if we find a new manufacturer for Egg Pro Plus.
We apologize if this has caused you any inconvenience.
Please check out DESIGNER WHEY PROTEIN or MET-RX instead.
Price: N/A
U.S. Shipping: N/A
International Shipping: N/A
Size: 1.8 Pounds
Egg Pro Plus is a new and unique amino acid enhanced egg white protein powder.
Many athletes eat a dozen or more egg whites each day as part of their Program. Not only is this a major pain, cracking the shells and separating the whites from the yolks, but it's also very time consuming and quite expensive. A 1 pound 8 ounce can contains over 15 dozen egg whites.
You can cook up an egg white omelet just as if you were using freshly cracked and separated egg whites, except without the mess and without the hassle of dealing with whole eggs.
Just two scoops stirred into 8 ounces of water or skim milk and you're ready to scramble up a great tasting omelet equal to 14 egg whites in a matter of minutes. That's over 40 grams of fat free egg white protein.
AST Research specially processes the pure egg white protein by separating the white from the yolk. The white is then spray dried with an ultra high speed drying process utilizing very low heat to maintain the integrity of the protein's delicate molecular structure. From here, it is integrated with a special state-of-the-art amino-acid nutrient matrix consisting of L-Glutamine, L-Alanine, L-Leucine.. L-Isoleucine, L-Valine. and Vitamin B6.
This special nutrient integration is designed to support and enhance muscle growth and repair far better than typical egg white protein. Egg Pro Plus is then put through an exclusive agglomeration process that turns the finished product into an instant-mixing powder.
Egg Pro Plus can also be used to make instant high-protein shakes.
1-Workout Delivery gives EGG PRO PLUS