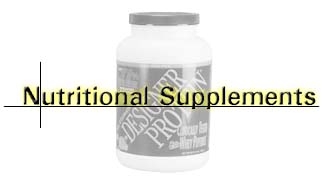 Since 1- Workout Delivery tests all supplements before including them in its product line, there is a rating from 3-4 stars for each supplement or combination of supplements performance and results. 3 stars meaning good, and 4 stars excellent.
Since every person has a different chemical make-up, our ratings may be above or below yours, therefore a good rating can become a excellent rating for you or vise versa.
---
Size: 100 Capsules
Price: $18.95
U.S. Shipping: $5.95 for 1-3 units
International Shipping: $13.95 for 1-3 units
U.S. and International Shopping Cart Button
Chromium is a trace mineral that plays an important part in carbohydrate and fat metabolism.
Some research has shown that the body's need for chromium increases with exercise, and that many of our diets are lacking in this important trace mineral.
Where chromium seems to work the best are on individuals that are overweight, because they have a tendency to be "insulin-resistant", which can cripple their bodies' ability to burn fat.
A poor dietary intake of chromium can cause the following conditions Diabetes, Hypoglycemia, and Cardiovascular disease.
Some studies have shown chromium to increase lean mass and accelerate fat loss.
Supplementing the diet with chromium picolinate can help them considerably.
1-Workout Delivery feels Chromium Picolinate should be a part of your diet whether you are overweight or not.
1-Workout Delivery gives Chromium Picolinate