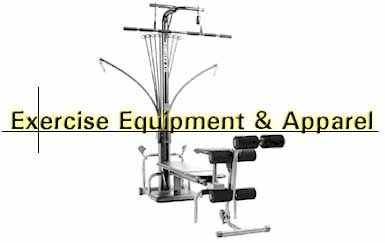 1-Workout Delivery tests all exercise equipment before including them in it's product line, there is a rating from 3-4 stars for each equipments performance. 3 stars meaning good, & 4 stars excellent.
Since every person has a different chemical make-up, our ratings may be above or below yours, therefore a good rating can become a excellent rating for you or vise versa.
---

Using the Gold 2 Model
(chin-up bar not included)
Raw Power lifting hooks are the cutting edge in weight lifting aids.
They feature a stainless steel hook encased in Cordura Nylon, double stitched with neoprene padding and velcro wrist adjustment.
Price: $36.95
U.S. Shipping: $5.95 for 1 pair
International Shipping: $13.95 for 1 pair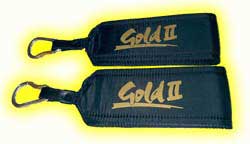 U.S. and International Shopping Cart Button
Users experience the following:
less finger fatigue
greater muscle isolation
increase in weight used
comfortable
easy to use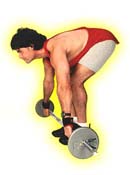 We at 1-Workout Delivery feel Raw Power lifting hooks will make the difference between a 50% workout and a 100% workout.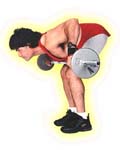 Don't let your grip be the weak link in your workout.
1-Workout Delivery gives RAW POWER LIFTING HOOKS




---