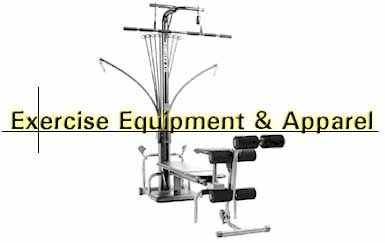 1-Workout Delivery tests all exercise equipment before including them in it's product line, there is a rating from 3-4 stars for each equipments performance. 3 stars meaning good, & 4 stars excellent.
Since every person has a different chemical make-up, our ratings may be above or below yours, therefore a good rating can become a excellent rating for you or vise versa.
---
Basic Model (with nylon loops)
Price: $54.95
U.S. Shipping: $6.95 for 1 pair
International Shipping: $15.95 for 1 pair
U.S. and International Shopping Cart Button
Brad Harris, shown in sports and fitness periodicals for some 40 years, has developed a simple, but effective device for complete training of the ab. This device will enhance every athlete's performance. They are called AB-ORIGINALS.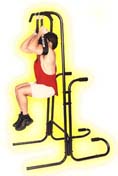 Using the Gold 2 Model
(chin-up bar not included)
Aluminum alloy snap on hooks weighing a mere three ounces, will support a weight load of almost 5,000 pounds! A strong abdomen enhances lower back strength, posture and your ability to breathe.
The sling system takes the pressure off your hands and arms so you can concentrate on your abdominal.
Gold 2 Model (with Snap-On hooks)
Price: $74.95
U.S. Shipping: $8.95 for 1 pair
International Shipping: $18.95 for 1 pair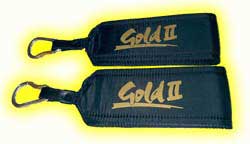 U.S. and International Shopping Cart Button
You simply snap the AB-ORIGINALS on to any secure standard chinning bar, then slip your arms through the loops and grasp to form a triangle, thereby supporting all your weight comfortably, and perform knee raises at various angles to isolate and train all areas of the abdominal region.
You slip your arms through the slings until they rest near your armpits, and you'll be able to do a long set of exercises that work both the upper and lower abdominal, as well as the hip flexors.
Try single and double leg and knee lifts and extensions to the center and to both sides. Since each variation works your abs and hip flexors in a slightly different way, use your imagination and change the way you perform this exercise.
1-Workout Delivery gives AB-ORIGINALS




---